Blog
Dancer and model Leyna Bloom has made major strides within the transgendered community. Though she works as a female model, she was born a male. Starting in 2014, she took part in a magazine cover feature discussing the topic of the transgendered community. She appeared on the cover of the magazine with her fellow transgendered peers.
Meet Model Leyna Bloom
After Leyna's mother was deported from the United States, while Leyna was still a baby, her father continued to raise her. When she was in the sixth grade, Leyna took up dancing and joined Chicago's Joffrey Ballet. By the time she was 14 years old, she was performing with Misty Copeland as part of the American Ballet Theater. Interestingly enough, she was given a dance scholarship courtesy of the Chicago Academy of the Arts, but failed to finish her studies because the Academy considered her to be a boy and therefore wouldn't allow her to perform as a girl. Instead, Leyna went on to complete her studies in 2008 at the Chicago Academy of the Arts. Prior to working as a model she worked at Manhattan, New York's NoMo SoHo restaurant, where she was a hostess.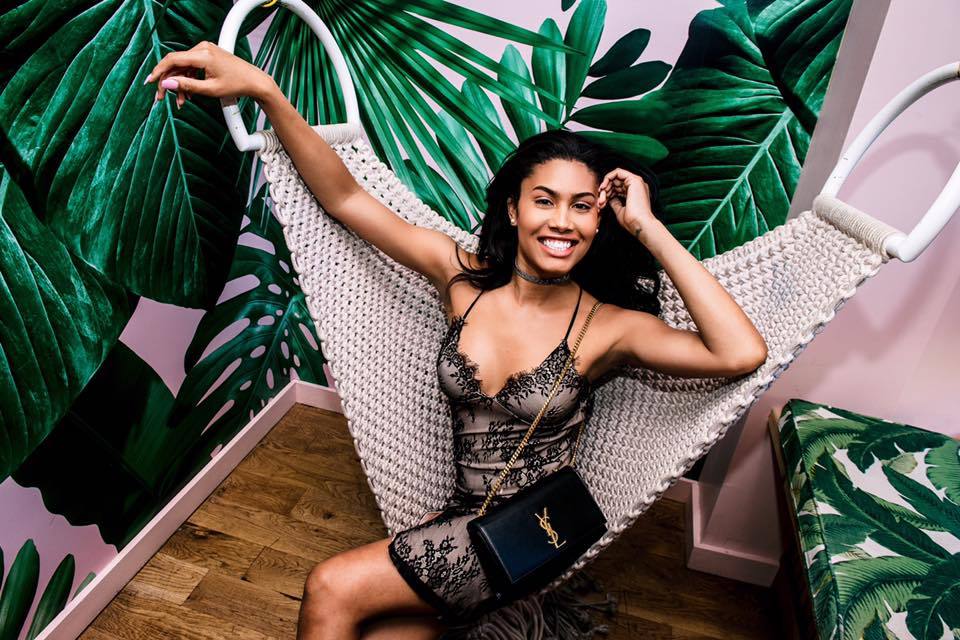 Potential Top Victoria's Secret Model?
As a trailblazer for the transgendered community, Leyna gained much attention for walking the runway at 2017's New York Fashion Week where she modeled for the brand Chromat. This brand is known for having transgendered models represent them. Also in 2017, Leyna appeared on the cover of the October issue of Vogue India. However, she was incorrectly identified in the magazine as being fellow transgendered model Geena Rocero.
Leyna has also set her sights on becoming a Victoria's Secret angel. She even ran a public campaign to make herself their first ever transgendered model. Leyna feels that Victoria's Secret models should be more diverse than they have been so far.
Model on a Mission
Leyna is passionate about fighting for equal rights for the LGBTQ community. She fondly recalls having attended Chicago Pride events as a teenager and has stated that she felt liberated while she was there.
Part of her efforts to fight for equality included participating in a photoshoot outside of the Stonewall Inn. She did it to pay tribute to everyone who had previously fought for LGBTQ rights.
Leyna Bloom IG
Leyna utilizes social media to help get her message out to the public. She can be found on Instagram @leynabloom, where she has 125,000 followers. She can also be found on Twitter @leynabloom, where she has 11.8 thousand followers. It is safe to say that Leyna is out to make a difference in the world. She is passionate about the causes she believes in and is not afraid to share her true self with the world. Leyna serves as an inspiration to every transgendered woman that feels like she can't be successful in today's world. Only time will tell what Leyna will accomplish.
Leyna Bloom Wiki
Height: 5′ 10″
Nationality: American
Other name: Leyna Ramous
Hair color: Brown
Eye color: Brown
Birthday: April 25th
Husband: Vukasin Vujic
Residence: New York City, NY
Shop her style!