Blog
What's on-trend but totally timeless, seriously comfy, and looks good on every shape? We're talkin' about ribbed! We're sharing why this magical, most coveted style is the ultimate babe fave.
MINIMALIST
Exude that "cool girl" vibe with a statement making minimalist bikini. With a textured style like this, we believe less is more. Whether you're a classic Rebel or feminine Lee Lee, the result is always sleek, sexy, and effortlessly chic. Pair with the beyond flattering Frenchi bottom and you're good to go.
FLATTERING
Get some serious second skin goodness with super soft, subtly-textured fabric. We line the inside of our ribbed suits with our signature buttery-soft fabric, giving everything the super comfy, wear-all-day feel of your favorite bralette. Plus, the texture helps hide *ahem* evidence of any…chilliness (you know what we mean). Girl, we gotchu.
EDGY
You're not basic, so don't subject yourself to boring swim. These looks are elevated and versatile. Wanna get all the compliments on your next night out? Pair Lee Lee with a high-waisted skirt and heels à la Tania Sarin. Feel like you need to get your money's worth if you're investing in a luxury fashion item (TBH who doesn't)? Style a one piece as a bodysuit with mom jeans. CHIC. AS. HELL.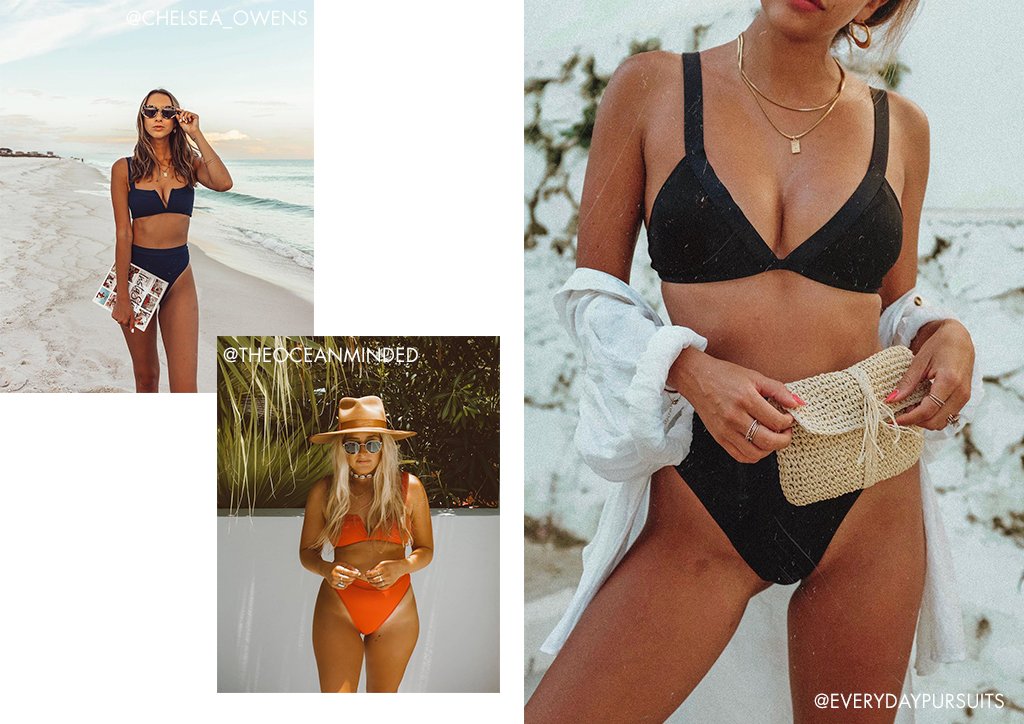 LATEST // GREATEST
So how are we reinventing our tried-and-true ribbed styles? Meet our new Pointelle Rib. Just when you thought our best selling, beyond flattering ribbed 'kinis couldn't get any better, we dialed up the "wow" factor. Delicately textured on sexy, structured seams, consider this the mic drop of the ribbed movement. The neckline you love gets a new silhouette with the Cha Cha one piece. Your search for the perfect suit is over.
CLICK HERE to see these suits in action in our recent campaign in Greece!
CLICK HERE for more beach-to-brunch styling inspo!