Blog
Selena Gomez is care free this Valentine's Day, it looks like she's living her best life while on vacation with her girlfriends. This is the kind of positivity we ALL need in our lives.
On Monday, the 26 year old Gomez shared a behind the scenes look from her best friend's trip to Cabo San Lucas, Mexico for a bachelorette party.
"My best friend is getting married, so we celebrated her! Future Mrs. Lopez," Gomez captioned the post.
While she's generally a private person, Selena shared these fun hearted shots of her and friends Courtney Barry, Ashley Cook, and Raquelle Stevens.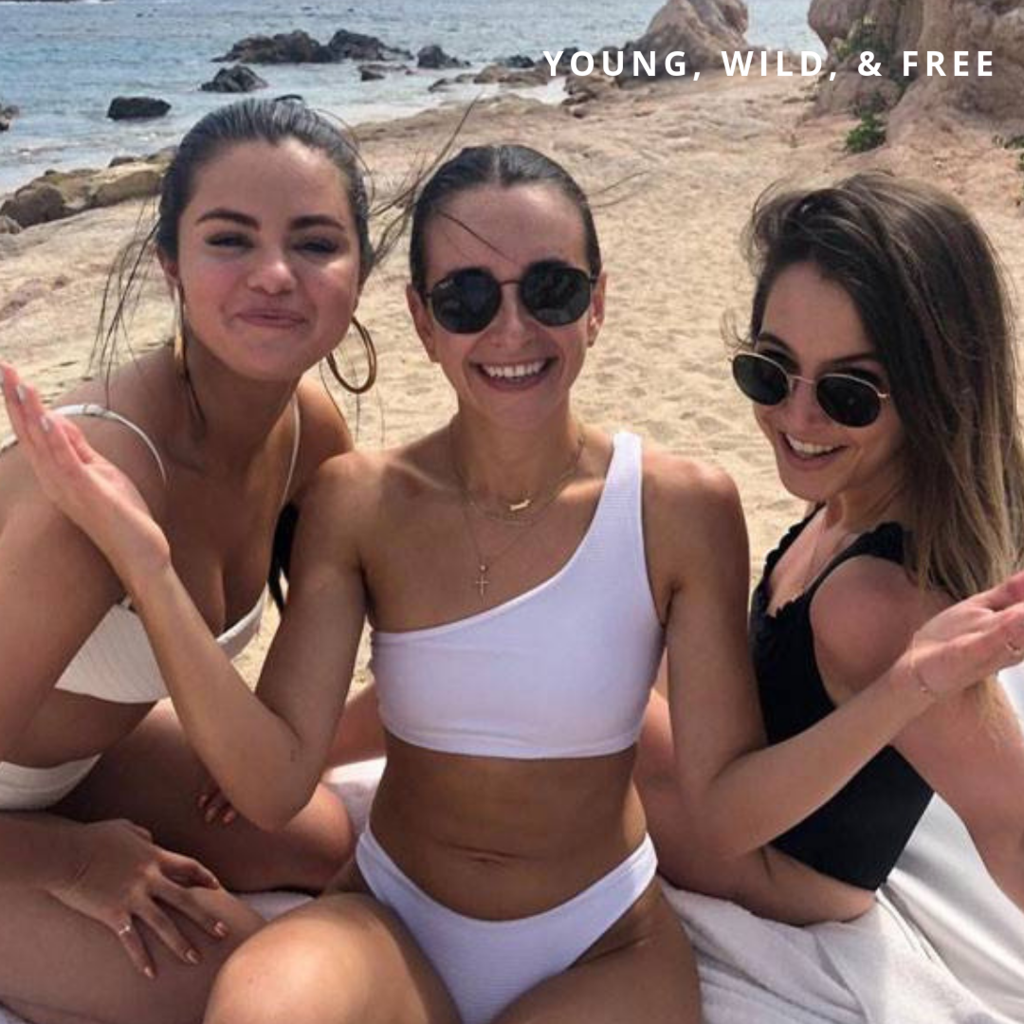 For the outing, Gomez sported an off white two-piece bikini and chunky gold hoops, with her hair styled in a messy ponytail. We're LOVING her effortless look, she looks happy and healthy too.
One thing that stands out to us though, is just how normal she looks. It's hard to believe that the most followed person on Instagram is doing things the exact opposite of what we all fall victim to on a daily basis, which is editing and modifying our bodies via editing apps and filters. She looks amazing, and she's such a great role model for young girls and social media addicted women world wide.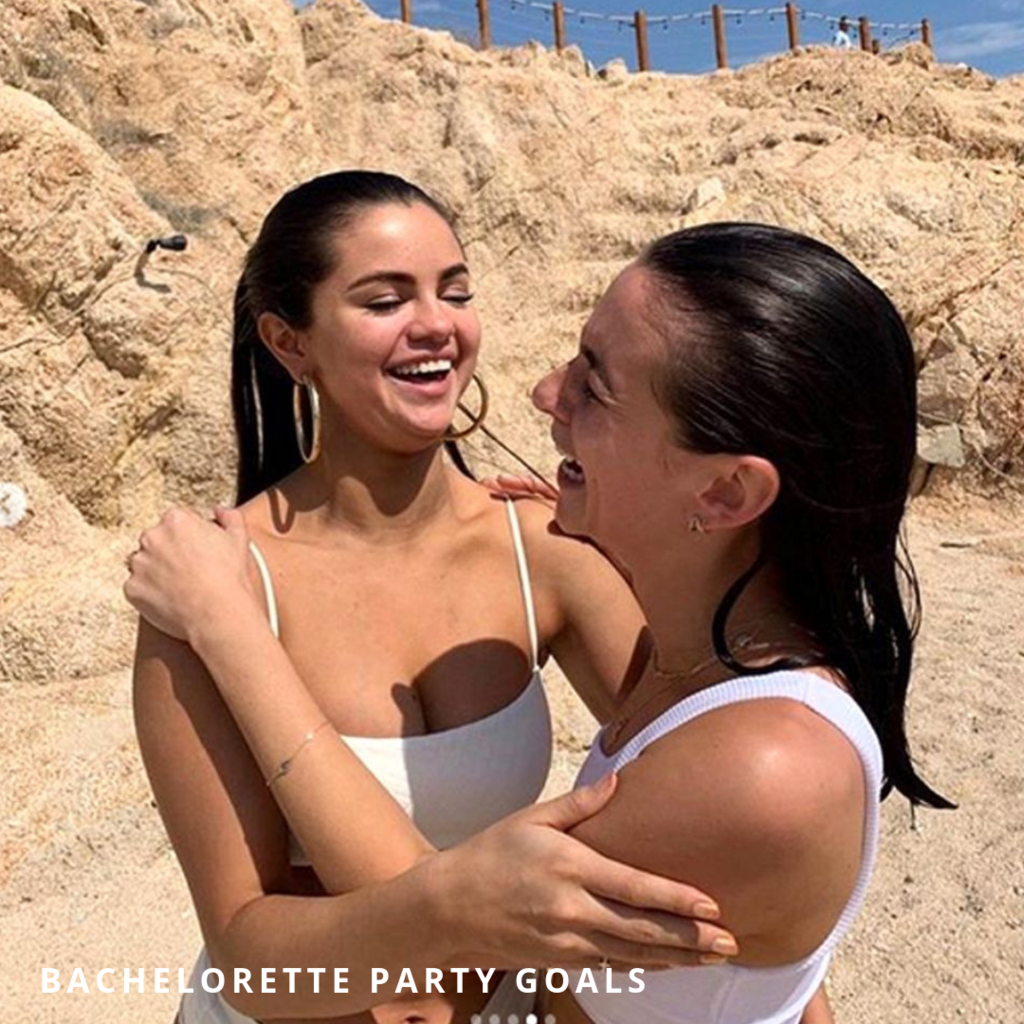 Her posts serve as a great reminder to just focus on living your life, be happy, and stop worrying so much about always looking PERFECT. We're not perfect, and never will be. We challenge you to post more realistic and relatable imagery on Instagram moving forward. We all have pores, and stretch marks, and cellulite. Our butts aren't always perfectly perky, acne happens. Stop pretending to be a mannequin all the time! We're making an effort to practice what we preach as well, so expect to see more realness from us moving forward.
Is there someone else that preaches this type of positivity that you love to see updates from? Share them with us so we can check them out! 🙂
Want to steal her look? Shop these styles: