Blog
Types of Bathing Suits
Swimwear for when you want to keep it simple and classy, or want more support. A lot of people favor a more daring and revealing style early on, but as they get older they lean more toward extra coverage and support, or they want simple designs that aren't too flashy. Well, if that's you, there are plenty of options available on the site from a variety of designers.
If you browse the tops and bottoms collections, you might even be able to get creative and put together a combination that will be unique to you by mixing and matching the various pieces. And, let's not forget all the great cover-ups and bottoms available to add even more unique touches to your beach look. But, obviously, it's all gotta start with the swimwear. Here are a few great choices that are available now.
Classy Full Coverage Bikini
One of the best choices (especially if you want to keep it really simple) is to choose a one piece. There are tons of great looks to pick from. One of those is the Estivo Pink Halter One Piece. It features removeable cups, and comes in a range of sizes. It's a stylish, cut that looks fun and provides great support and coverage.
If you're looking for basic black, the Black Long Sleeve One Piece by Malai Swimwear is a great choice. It's got tons of coverage, but also features some cut outs on the sides for a little bit of a daring touch. There's several sizes available, and it's great for those who like to keep active on the beach.
Thong Swimsuits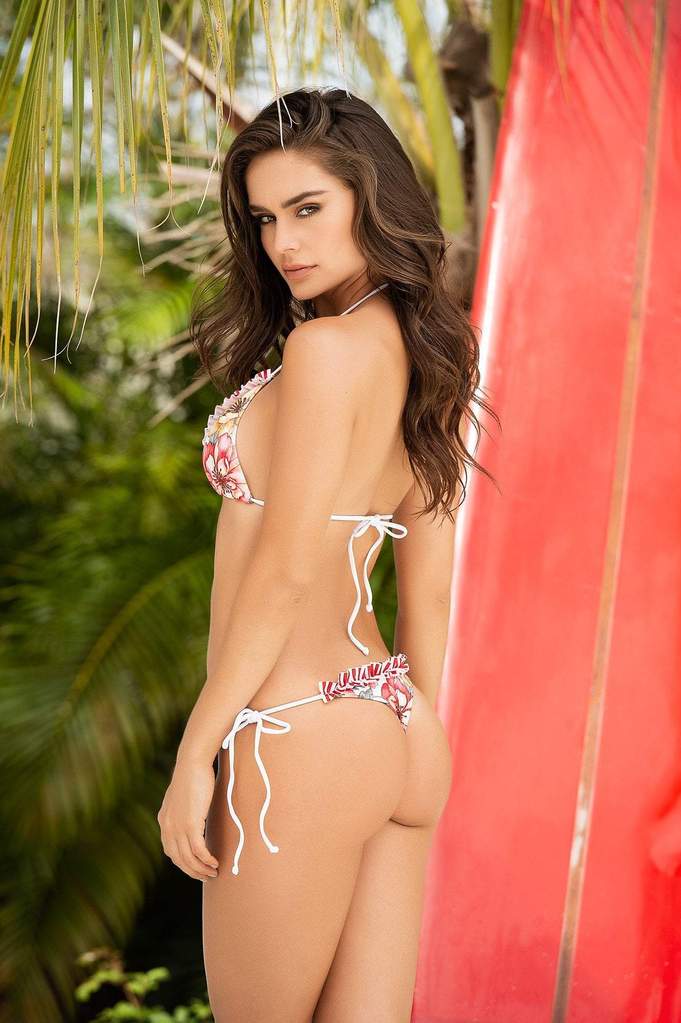 If you're wanting to show a little more skin on the beach, but aren't comfortable in thongs or other similarly skimpy cuts, there are also some fun options on the site. Let's start with the Beauty Queen Pink Bikini Set by Mapalé. This one offers some bold, bright color perfect for a day outside, while also having a classic, supportive cut that will be sure to flatter. Among the pluses here? The top is adjustable, so you can be sure to get a comfortable, secure fit. There are several different sizes on the site as well.
Black Bikinis
Not loving bright colors? Well, how about the Cueva Bikini Set from Agua Bendita? This is one of the hottest brands out there, and it's specifically made with simple elegance in mind. There is an underwire cup, too.
Looking to mix and match (or get a set)? There is a top and bottom sold separately that could be a great combo, or matched with something else. It's the Montce Cabana Ruffle Short Bikini Bottoms. They're tie-up and can be adjusted to your comfort level, and the ties are strong, and irritation free.
The bottoms also feature a bold design and a ruffled waistband that looks fun and stylish.