Blog
If you're looking for fashion inspiration, then meet Adaora Akubilo. Sometimes, you need a little personal or spiritual inspiration. Well, if that's the case, this next influencer has you covered! With her style and gratitude-focused Instagram, you can get all the inspiration you need.
Read on to learn a little more about this model who's been steadily gaining dominance in her field since accomplishing a major feat..
Adaora Akubilo Interview
So, Adaora Akubilo was born here in the States, but ended up moving to her parents' native Nigeria when she was a small child. She spent a decade there before returning to her birthplace and starting on a big goal.
Adaora was born in 1984, and put her education first, despite some early interest in her as a model. She received a degree in education, and then moved on to focus on her modeling career.
Adaora Akubilo Height
According to her feature in Sports Illustrated, she once worked as a waitress, and the experience didn't really agree with her. She says her back hurt a lot while waitressing and it wasn't for her.
She has a toddler son that was featured in a campaign with her and is married to a teacher. Did you know that she's 5'11"?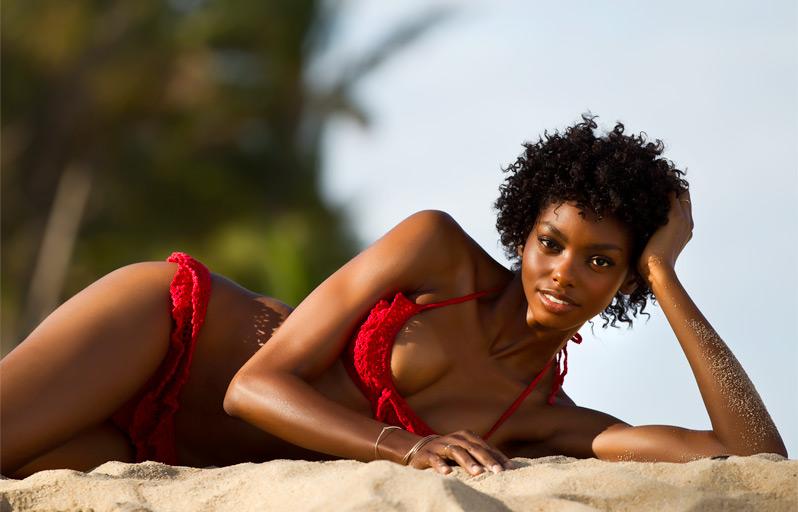 Adaora Akubilo Instagram
Since being discovered as a teenager by the John Casablanca Agency, the girl she's landed campaigns for major brands like Gap and Garnier Nutrisse.
Two of her proudest accomplishments are getting the mother of all modeling gigs: being in the SI Swimsuit Issue two years in a row. This must have been especially sweet for another reason: according to her Wiki, she tried for a spot years before and didn't get in. Just goes to show that persistence is key in reaching your goals.
Her other proudest career moment was where she got to pose with her son. She'd been dealing with a lot of emotions and career insecurities following the birth of her son, which is understandable as her physical appearance is thrust into the spotlight. Posing with her son was an emotional and career defining moment.
Check out the models social media stats:

Instagram: @adaoraakubilo
Twitter: @adaoraakubilo
Height: 5'11
Bust: 34
Waist: 25
Hips: 36
Dress: 4
Shoe: 10
Hair: Dark Brown
Eyes: Brown
Agency: Next Models