Blog
The fashion influencer world is largely a female place, but there some men that have gotten into the game as well. Mariano Di Vaio is arguably one of the most successful ones, and someone you should check out. Read on to learn more about him, his brand, and the surprising other talents he brings to the table. You'll also learn where to follow him online.
Mariano Di Vaio Biography
Mariano has attracted so much attention with his brand, he made the Italian Elle website. They talked a bit about his background. According to their profile, the twenty-eight-year-old began his career a decade ago with a bold move to Italy to pursue modeling. Eventually, he would also study film, something that will also play a part in his story later on.
NOHOW Style
That modeling career, according to the Elle profile blew up quickly, something that seems to be a theme for Mariano. His blogging career also took off fairly quickly, something that's a bit unusual in the blogging world. Sometimes, it takes years to get even one comment, much less build a big audience. This wasn't the case for MDV's Style. His thoughts on the latest collections, street style, fashion week adventures, and more resonated with his audience and he jumped on the opportunities the blog brought along, while also expanding the content to offer suggestions for children's and women's fashion, gifts, and more.
Since he started the blog, he's worked with brands like Levi's, Sculpt Mode, and more, promoting their brands through content that stays true to his audience. He also creates fashion instead of just talking about it. He's got several brands, ranging from shoes to jewelry. He even has a line of products for men's hair, and an e-commerce site called NOHOW Style.
Back in 2016, he also jumped into television, taking part in an Italian program called, Selfie: Le cose cambia. According to Bubino blog, the show had a great premise in the digital age, helping several participants to confront their insecurities and make positive changes to improve their self-image. Mariano served as a mentor on the show.
MDV Style
He's not just into fashion. According to the Elle profile, Mariano marked his 28th birthday by jumping into the music world. He released the video, "Wait For Me", which is currently on the homepage of his website, MDV Style. He was also credited as appearing in Deported. He's also an athlete, talking about his for being active in an interview with Americanoize. Look it up to see a bit more about him and his favorite things.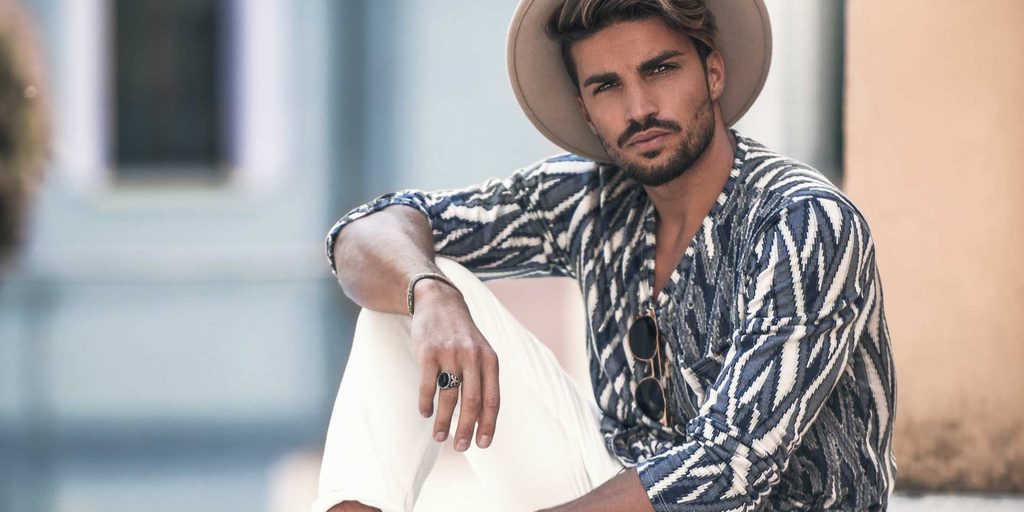 He's unusual in the social world in that he and his wife have made the social thing into a family affair. On his Instagram (@marianodivaio), he links to an account for his young son that's managed by his wife, Eleonora Brunacci Di Vaio. While the profile isn't even near his dad's 6+ million followers, he's got a surprising more than 200 thousand followers.
Age: 28 years old
Nationality: Italian
Height: 6'1
Net worth: $4 million
The account gives a more personal look into Mariano's life and family, something he also brings to his own account, as shown in a post where he talks about the fears he feels about leaving his child for work-related trips. You can also find him on Twitter under the same handle, and on Facebook as Mariano Di Vaio. He has over 130K followers on Twitter, and more than three million likes of Facebook.