Blog
British model Leomie Anderson has found much success in her industry of choice. She has achieved accomplishments that many young women only dream of. Leomie is an outspoken advocate for the fight against racism, which inspires much of what she does.
Leomie Anderson Bio
Leomie's modeling career began in 2010 and one year later was cast on The Model Agency, a reality TV show. Four years later she made her TV debut on the Victoria's Secret Fashion Show, where she worked with Adriana Lima. However, Leomie auditioned three years in a row before finally being chosen. On the heels of her success with Victoria's Secret, in 2017 she went on to launch her website and clothing line, Leomie Anderson, The Project, The Purpose (LAPP.) In the meantime, viewers may know her from the ad campaigns she appeared in for Moschino and Topshop. Most recently, Leomie began working as the new Charlotte Simone collection. This collection of accessories is one that Leomie personally endorses.
LAPP
LAPP is an online forum where women are encouraged to discuss the issues that affect their daily lives. Leomie made the decision to start both the forum and the clothing line in response to a blog post she wrote in which she discussed the topic of consent, to a huge response from her readers and followers. The LAPP website addresses topics such as fashion, health, politics, perspectives and intimacy. The purpose of the site is for women everywhere to feel more confident about themselves and their bodies. It is meant to encourage unity among women by using fashion to build them up.
The first collection that was released for the clothing line to encourage and inspire women to say no more often and feel more comfortable saying it. The collection features T-shirts with lines women can use to reject men. Many of the brand's collections can be purchased on the website.
Leomie Anderson Backstage Struggle
Taking to Twitter to express her displeasure, Leomie made headlines when she used the social media site to vent about a makeup pro she encountered backstage at New York Fashion Week, after the individual failed to provide Leomie with the proper color foundation for her skin tone. She has also spoken up about the fact that many hair and makeup artists didn't know how to work with people, regardless of the color of their skin.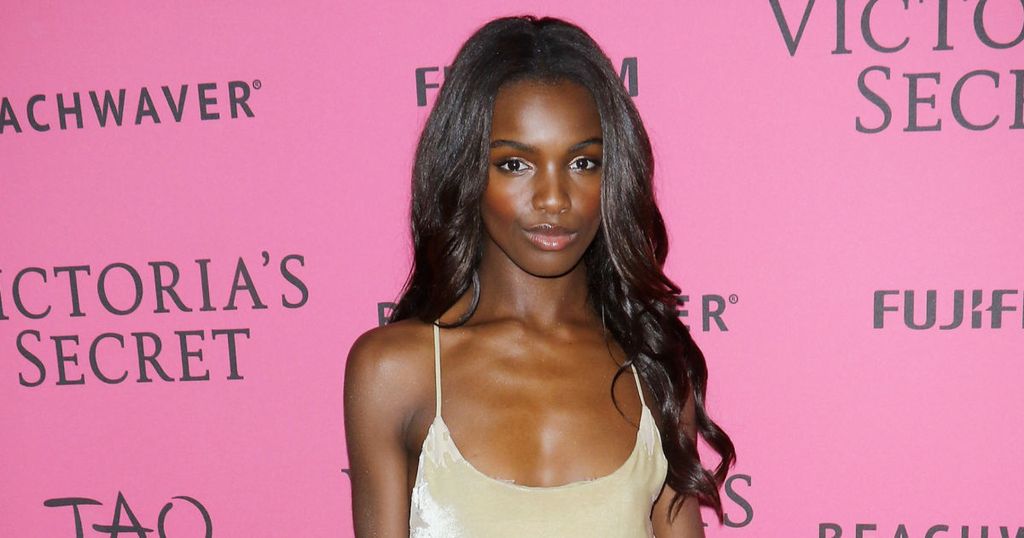 Fans can keep up with Leomie Anderson and with LAPP by using social media. She can be found on Instagram @leomieanderson, where she has 170,000 followers. She can be found on Twitter @Leomie_Anderson, where she has 21.6 thousand followers. LAPP can be found on Instagram @lappthebrand, which has 12.2 thousand followers. LAPP can also be found on Twitter @lappthebrand, which has 3,376 followers.
Age: 25 years old
Nationality: British
Height: 5'11
Career: Model
Leomie's passion for inspiring other women helps her stand out from many others in the modeling industry. More than just a pretty face, she serves as an excellent role model for young women all over the world.