Blog
Made-to-last swimwear made from recycled and regenerated materials. Because less waste means a more beautiful world to explore.
We know there's a long way to go to become truly sustainable – but you have to start somewhere. So we're thrilled to share our Eco Chic capsule, created with fibers from ECONYL® and REPREVE®.
Our Ibiza Floral swim print is constructed with 100% regenerated nylon fiber collected from fishnets and other nylon waste. It's one big win for style, and for Mother Earth.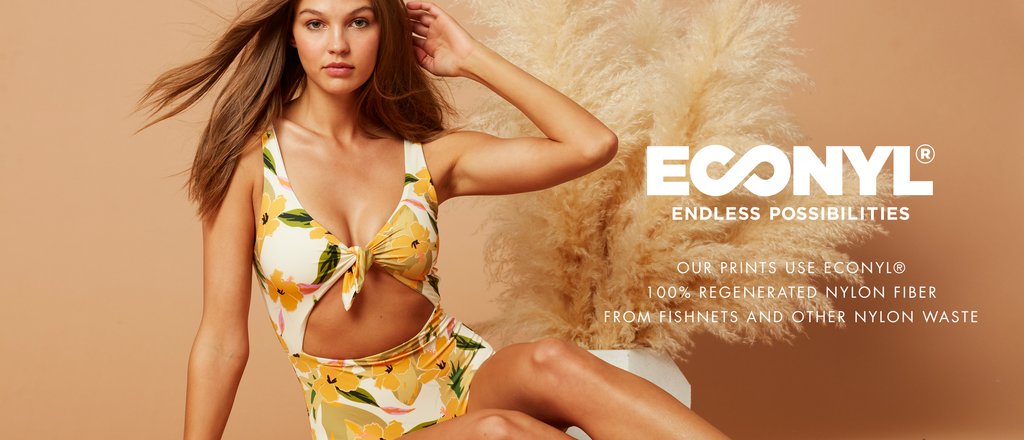 The ECONYL® Regeneration System
1. Rescue
The ECONYL® Regeneration System starts with rescuing waste, like fishing nets, fabric scraps, carpet flooring and industrial plastic from landfills and oceans all over the world. That waste is then sorted and cleaned to recover all of the nylon possible.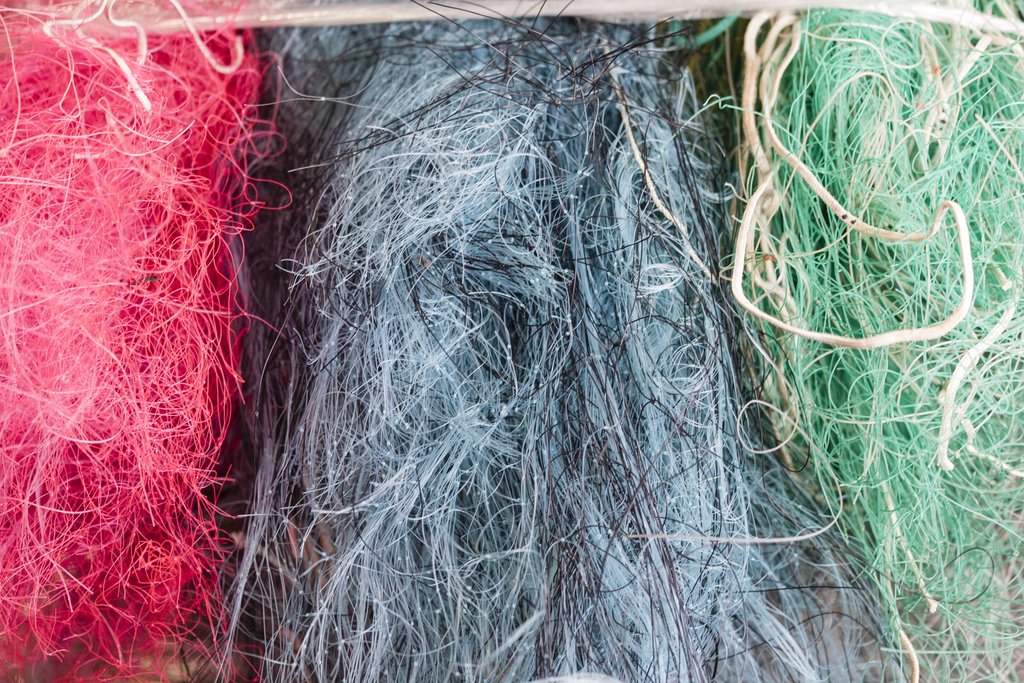 2. Regenerate
Through a radical regeneration and purification process, the nylon waste is recycled right back to its original purity. That means ECONYL® regenerated nylon is exactly the same as virgin nylon.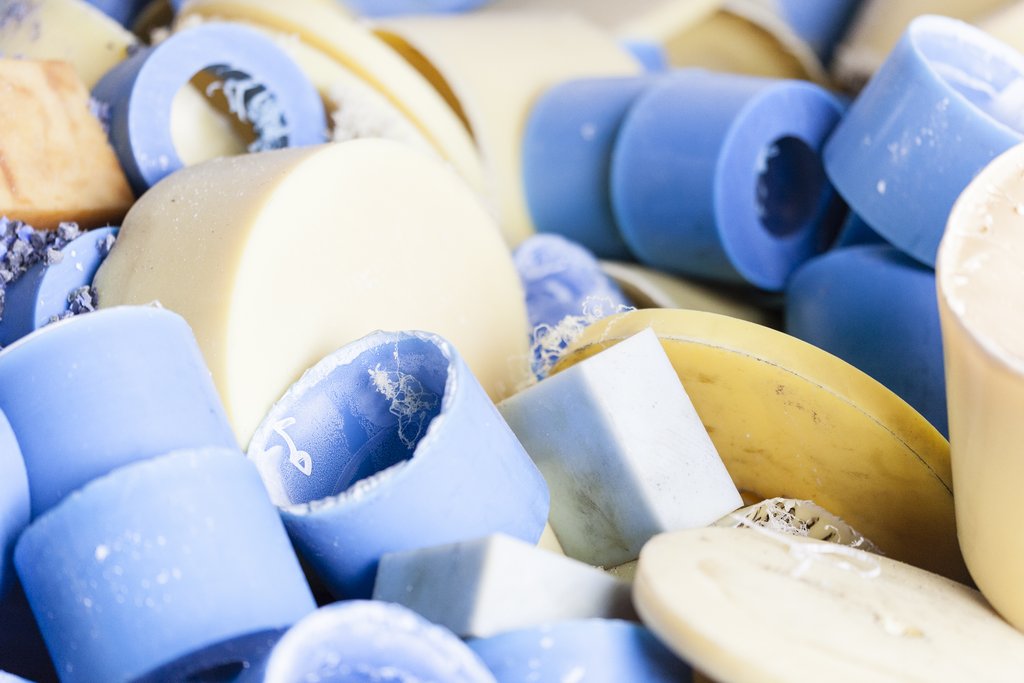 3. Remake
ECONYL® regenerated nylon is processed into carpet yarn and textile yarn for the fashion and interior industries.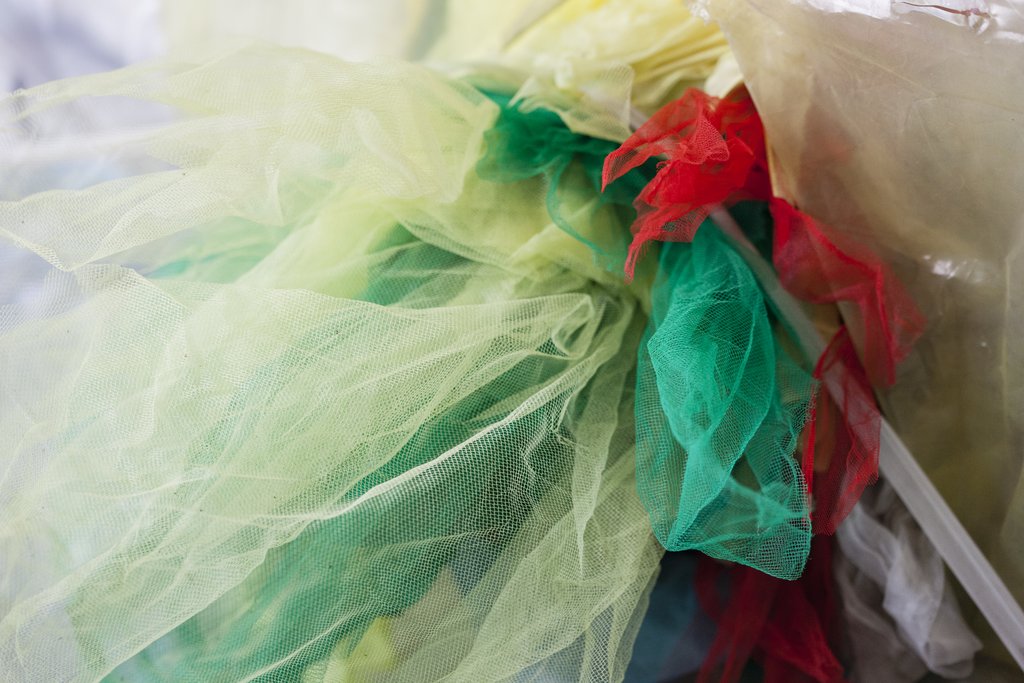 4. Reimagine
The beauty of ECONYL® regenerated nylon is that it has the potential to be recycled infinitely, without ever losing its quality. We believe circular design is the future and using ECONYL® is our first step on that journey.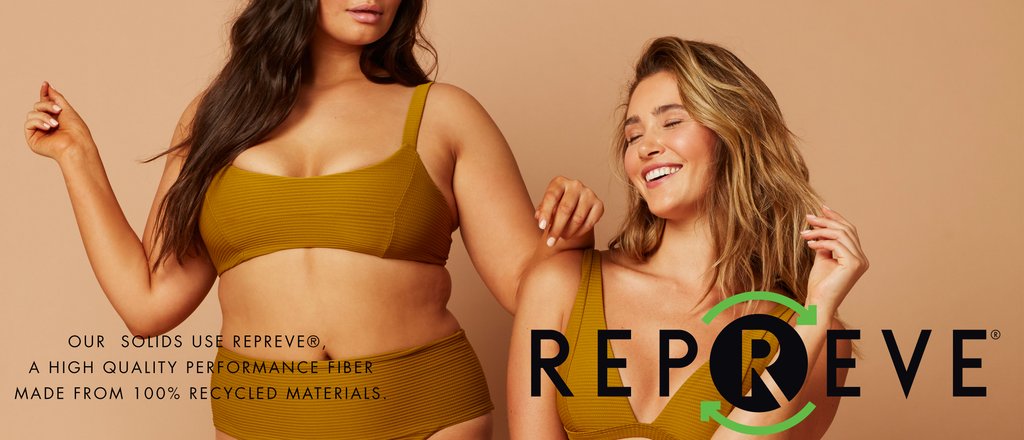 We raised the bar on our ultra-flattering silhouettes. As part of our "Eco Chic Off The Grid" collection, the fibers are made from 100% recycled materials.
Because REPREVE® contains recycled materials, including plastic bottles, it helps conserve precious natural resources. REPREVE® uses less petroleum and emits fewer greenhouse gases.