Blog
I had a lot of Louis Vuitton bags. I had Dior. I had Hermes. Yeah, these bags that cost like a nice car, over $10,000.
I'm not a millionaire's wife. I purchased my first luxury bag at 25 and I worked hard for every purchase I've ever made. I've seen people spending over $6000 on luxury bags and then regretting it
Here's what I wish I knew before purchasing my first luxury bag.
Luxury Bags are Not That Different
Having paid over $1,000 for a luxury bag you expect them to be perfect and to serve your forever. You'd expect the highest quality. You want to pass them to your children and grandchildren. However, they do have wear and tear as other less expensive bags. The good news almost all of them have some kind of guarantee and you can bring them in and have them repaired for free.
Thus, don't be surprised if within months you'll see scuffs on corners, scratches or even leather cracks. If you have your heart set on a specific luxury bag, learn as much as you can about the possible issues before making a purchase.
Luxury Bags can be Uncomfortable
Before dreaming about a luxury bag, try it on in the boutique. I know it can be uncomfortable especially if you know you're going to buy a preloved bag. Still, it's necessary as you will see whether a bag you want to buy matches your lifestyle. What items do you carry on a daily basis? Do you need space for A4 documents?
Luxury Bags Make You Feel Much Better About Yourself
It's all about the feeling inside. Whenever you go out with a luxury bag, you feel like a queen as you're supposed to. This is exactly why we're buying luxury items. We all want to be a better version of ourselves. You will feel different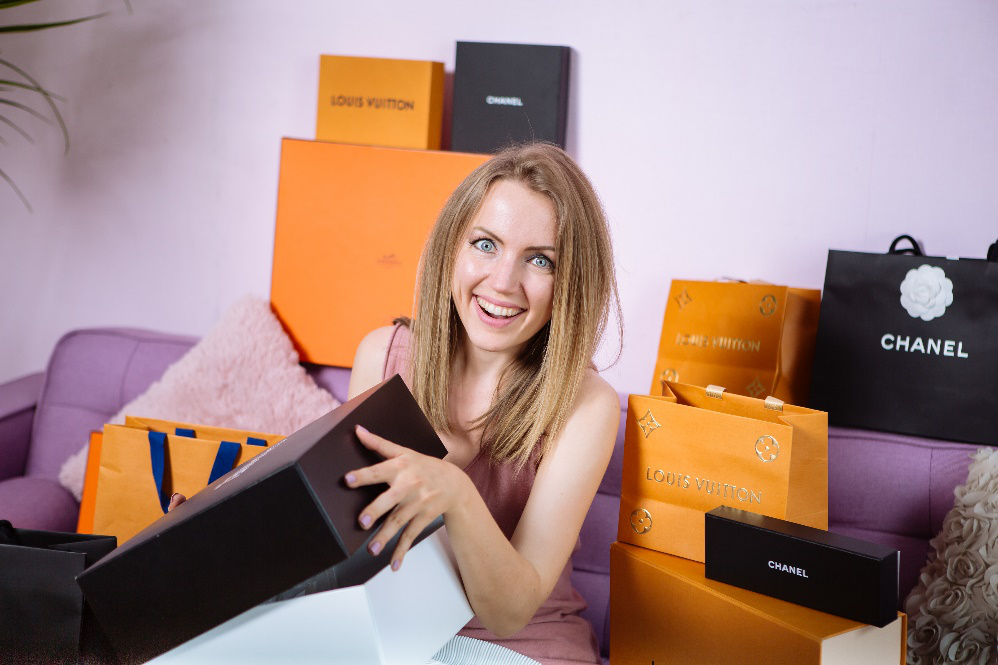 Luxury Bags are Counterfeited All the Way
I really wanted a luxury bag for my birthday. I searched for a preloved one. I spent my monthly salary. It turned out to be fake.
That's why I created a course to educate every bag addict how to tell if a Louis Vuitton bag is real or fake. I lost over $3,000 don't want anyone to repeat my mistakes.
Spending $5,000 on a Purse Can be a Great Investment
If you're in love with a bag, you'll buy it anyway. But it's best to do a proper research. Is it a timeless style or is it a new collection? The prices of classic Chanel bags or timeless Birkin increase every year while some luxury bags lose 50% of the price when you go out of the boutique. Research, research, research.
Hope your first luxury bag will be the best purchase you can make. Enjoy your bags!