Blog
It's time to send your style into overdrive as summer hits its peak heading into August. There's no better time to gear up for exciting events and activities you'll miss when you're bundled up in cozy sweater reminiscing about your past season's memories.
Shop favorite looks here:

For the Pool Party …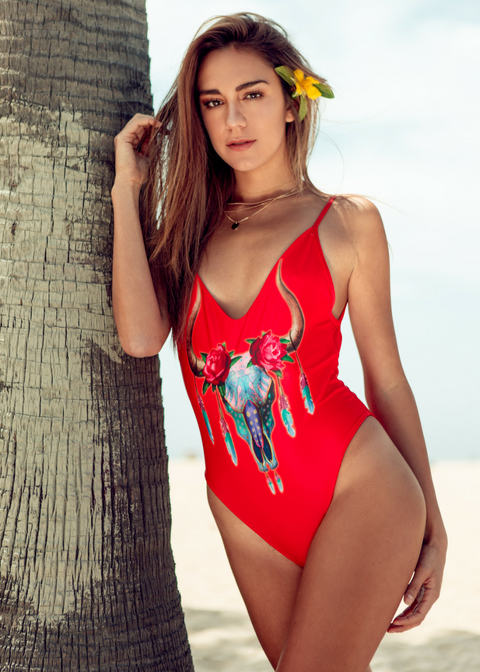 The California One Piece suit from Solkissed was made for the girl who lives to stand out. The 70s style cut bottom leaves your legs looking miles long, while the plunging, open back adds a dramatic touch. The unique hand-painted bull design makes you feel like you just walked out of Coachella and onto the rooftop pool. Most of all, the siren call color of red will set you apart and show you off like the star you are.
For Swim and the Sand …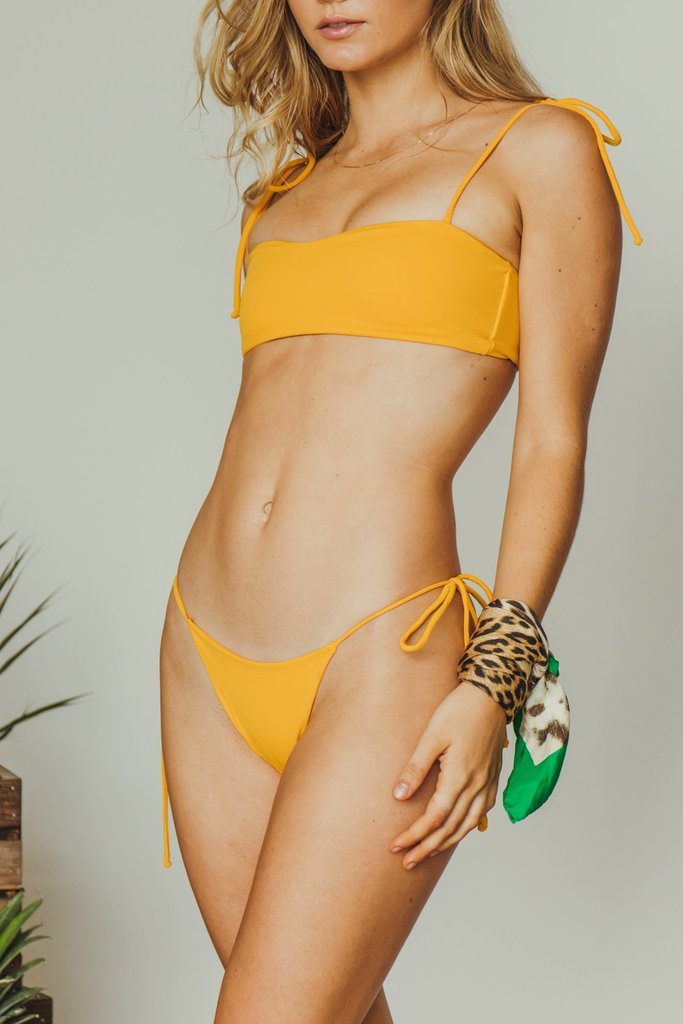 Let's not forget one of the most important parts of summer: soaking up the sun. Whether you're gunning for a goddess-like tan or simply a suit to swim in, Dbrie's Daisy Set is the perfect match. The top's sweetheart cut bandeau with adjustable shoulder ties coupled with the bottoms offered in a range of coverage lets you choose your style and comfort. The simplistic and flattering look is one that can't be missed.
For Brunch …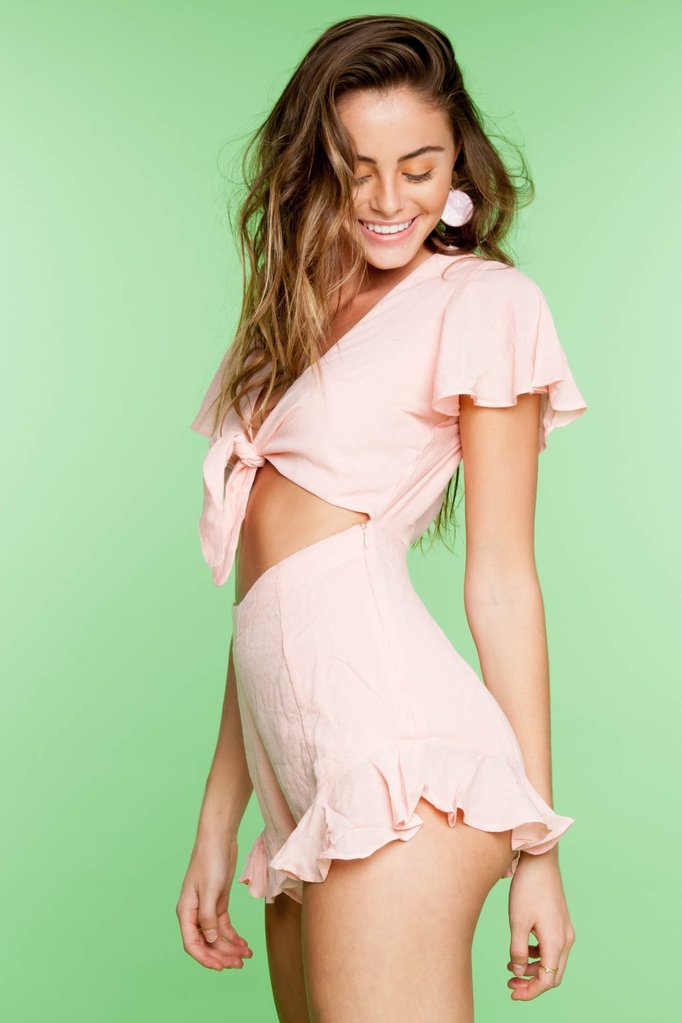 Cheers to bottomless mimosas and perfecting this feminine yet daring Sunday morning look. You'll be even more excited for brunch when you can show off Lolli's Flirty Romper. The adorable frill cap sleeves and bottom cut make this look cute, while the center cut and saucy neckline captivate. Being sexy and girly never looked so effortless.
For the Outdoor Barbecue …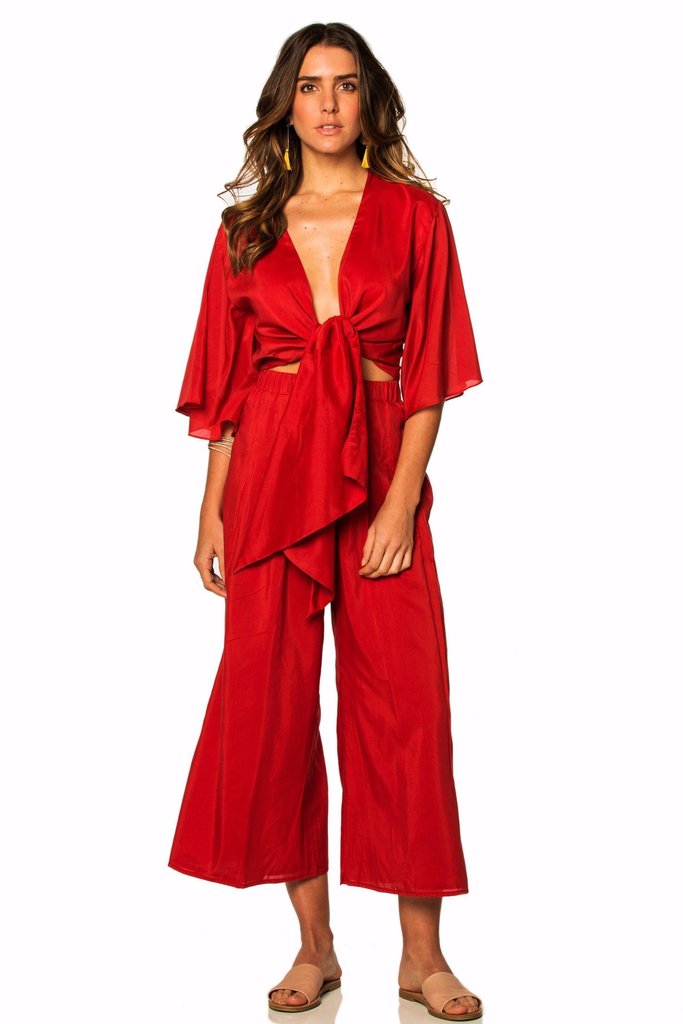 Nothing says summer more than outdoor grilling with your favorite people on a warm summer evening. Keep cool (and chic) in Soah's Sunny Red Wrap Blouse (to be paired with Coco Red Culottes Pants). The soft silk/cotton blend material paired with the deep V neckline makes it a season staple. Better yet, throw it over your bikini and make it your go-to cover up!
For the Gym …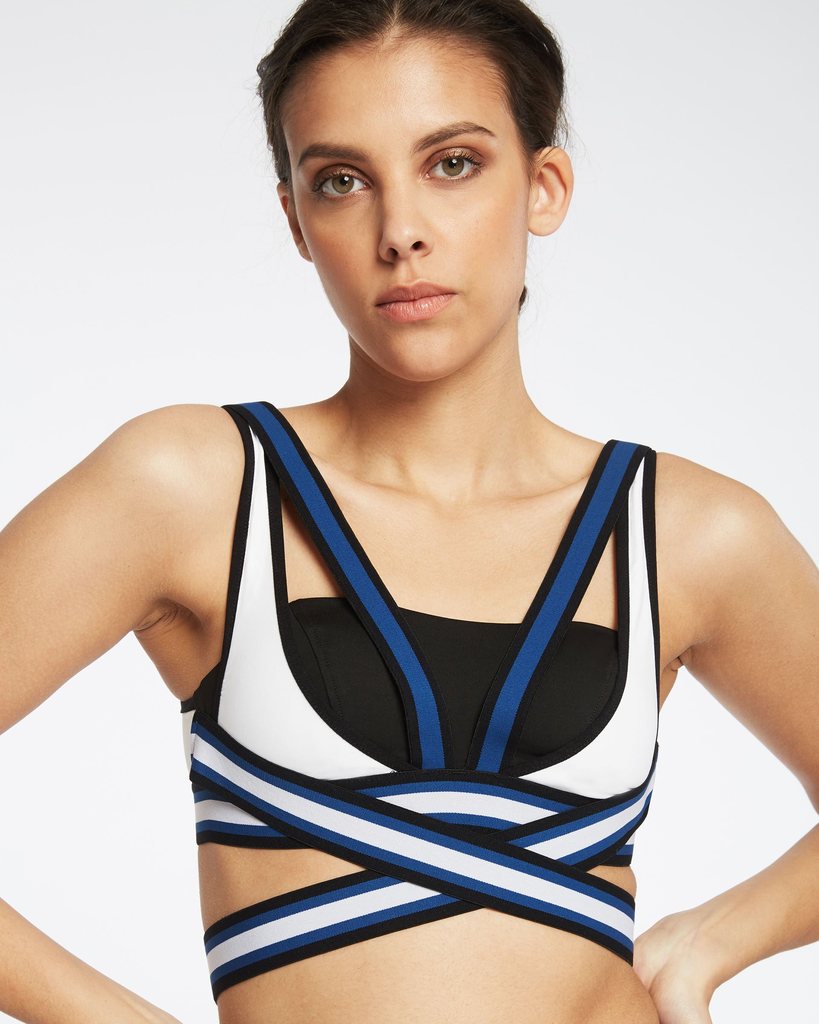 It's so much easier to motivate yourself to hit the treadmill if your outfit is as killer as your abs. Michi's Le Mans Bra leaves you strapped in and ready for high impact action without sacrificing style. The deep colors make the even lightest or deepest summer tans pop while the modern bondage style cut provides high support but keeps the shape slim and streamlined. Two words: elegant yet edgy; the Bikini Luxe way.
Shop Best Selling Bikini Looks Now!