Blog
This influencer is for all the guys out there looking to get some style inspiration, although I'm sure females will also enjoy his account. It's not too often men are represented in the influencer world, so it's interesting to come across someone who's making his own space in that industry.
Read on to learn a little bit about how he came to part of the fashion world, why he's so influential, and where you can find him across social media. You'll also learn what his latest venture is.
Marcel Floruss Bio
The 26-year-old style influencer used to live in Germany, but decided to make the move to NYC to study the field that had always captured his attention: fashion. He talks a bit about that move, and the differences he saw between the two places, as well as why NYC fit him so well in an interview with GQ Magazine. Look it up to see a cute moment that happened with his mother as a result of all the hard work he put in after arriving in the city.
Before becoming a style influencer, his website bio also lists modeling and photography as two of the things that occupied his time. These pursuits led to the creation of his popular blog.
One Dapper Street
His bio encourages people to share their passion, and he talks about how he hopes the site will serve as inspiration for others. The site's divided into style and lifestyle sections, topics not so uncommon for a blog in the industry. What's unique is coming from a male point of view, as well as the fact he was one of the first men to get into the fashion blogging game.
The lifestyle section deals with topics like giving your hair a break from the heat during summer time, upgrading the bachelor pad, and smart luggage. He also talks packing and shows off his NYC apartment.
On the style side, he shares about being inspired by architecture, Summer menswear, swimwear, and more.
His style and vibe have gotten him the attention of sites like The Huffington Post, who chatted with him about everything from what should be in every man's closet, to favorite trends and inspiration.
Ankari Floruss
Like many fashion influencers, Marcel hasn't been content to just talk about fashion, he wants to help create it. To that end, he partnered with fellow influencer Moti Ankari to create a shoe collection that has the perfect shoe for almost any occasion. They describe the line as being inspired by the days of the week. You can find the line at Ankari Floruss, and learn a little more about the line's origins, as well as the other half of the line.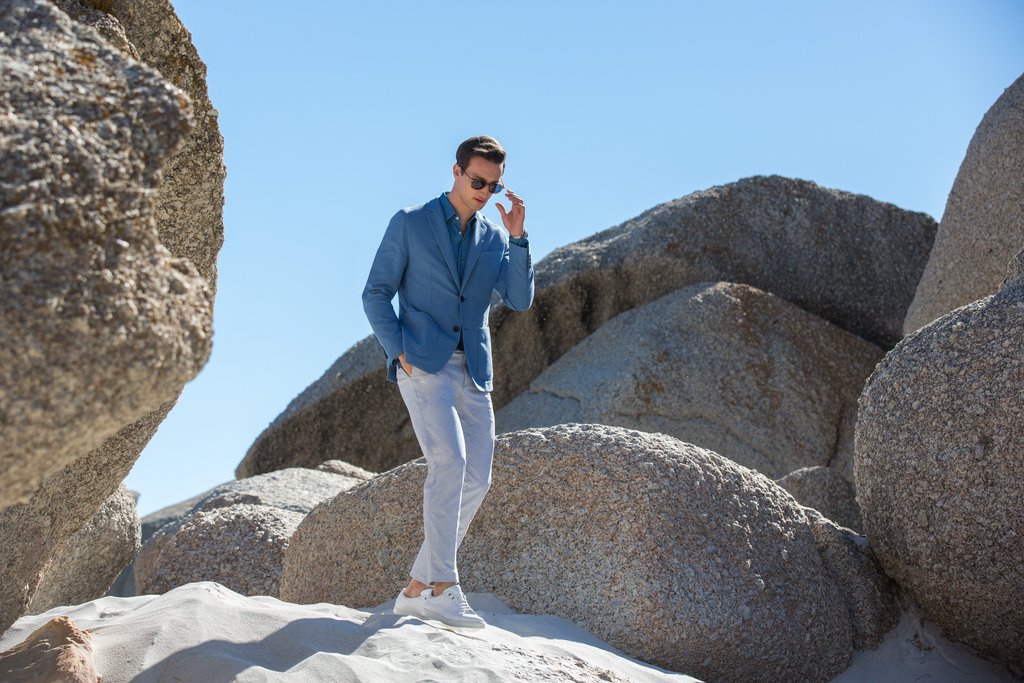 Age: 26 years old
Birthday: August 8th
Career: Fashion blogger
Nationality: German
His @MarcelFloruss Instagram account is the obvious place to go, as it's got over 300 thousand followers, and is pretty active. He shows off his style, calls out favorite brands, and gives followers a glimpse into life in the city. He also shows off his travel destinations and latest videos.
On YouTube, he's One Dapper Street, and has over 60K subscribers. Videos include '90s inspired fashion, a thrift store style challenge, and beach-ready looks that can be worn on the street. On Twitter, he is @OneDapperStreet, and has over four thousand followers. He goes by the same name on Facebook.
Read our next post to discover more about our favorite fashion influencers Nicole Isaacs.